Our Story
On April 30, 2021, Anita, Nicola and Genelle met with Tzeporah Berman, the International Program Director at Stand.Earth and the Chair of the Fossil Fuel Non-Proliferation Treaty Initiative. We asked her advice about how to put animal agriculture at the forefront of climate action. She suggested that we focus on laws and systems, and showing governments the pathway.
After our meeting we decided to create a sister initiative — the Plant Based Treaty. We quickly recruited a team to write our three demands, relinquish, redirect and restore and to brand and develop graphics and videos. Just like the Fossil Fuel Treaty, Climate Save Movement created an arms-length white label campaign that any individual, group, business or city can take on as their own.
Global Campaign Coordinators: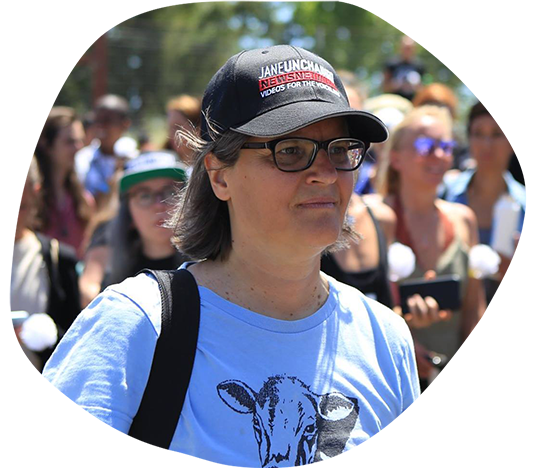 Read Anita's bio
Anita Krajnc is the co-founder of Toronto Pig Save and the Executive Director of the Animal Save Movement, a worldwide network of Save groups bearing witness to farmed animals and promoting veganism and love-based, grassroots activism. Anita helps coordinate global campaigns such as the Plant Based Treaty. Anita received her Ph.D. in Political Science from the University of Toronto, is a staunch follower of Leo Tolstoy, Mahatma Gandhi and Cesar Chavez. Anita has also been an assistant professor at Queen's University (Ontario), where she has taught university courses on social movement strategies and tactics.
Anita has participated in Clayoquot Sound and Great Bear Rainforest campaigns, where she met Tzeporah Berman, who now chairs the Fossil Fuel Nonproliferation Treaty. After reconnecting with her in April 2021, our team was inspired to begin a whirlwind launch of the Plant Based Treaty initiative four months later.
Read Yael's bio
Yael directs global campaigns for Plant Based Treaty including Stop Animal Gifting and Stop Octopus Farming. She is a founder of Freedom 4 Animals Israel, coordinating the Israel Against Live Shipments campaign. During her 15 years of activism she brought ground-breaking investigations of animal abuse to the frontlines of the Israeli mainstream media, while driving strategic public awareness campaigns to inspire individuals to become vegan.
Regional & Country Campaign Coordinators: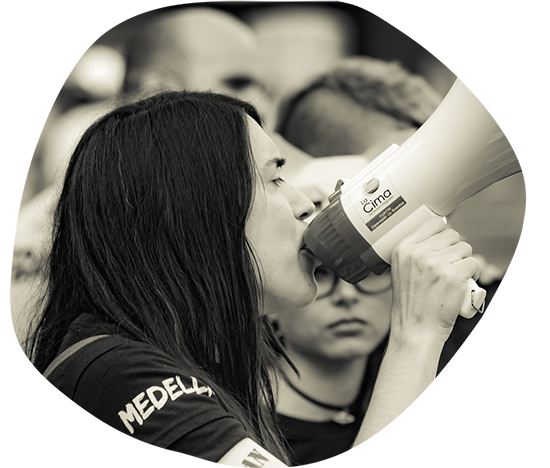 Azul Cardozo
Latin America
Read Azul's bio
Azul is a Latin American lawyer and activist with a degree from Udelar University in Colombia. She works intensively for the empowerment of the activist community and exposes the relationship between speciesist oppression and the violation of human rights in Latin America. She is a director of recruitment and member of the social media team and she co-organizes Montevideo Horse Save in Uruguay. She founded and organizes several local and international collectives, marches, conferences and activist meetings across the region. She participates in activism tours in different countries contributing to the formation of many chapters.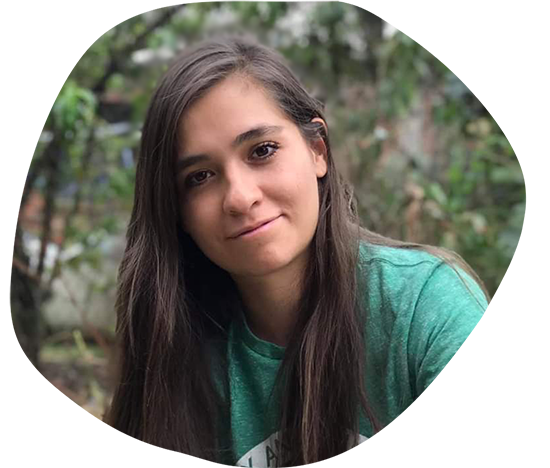 Valezca Lango Munsuri
Latin America
Read Valezca's bio
Valezca is a lawyer with a degree from National Autonomous University of Mexico and has a passion for justice. She coordinates welcoming parties for new Plant Based Treaty teams and new activist trainings, and acts as a Regional liaison for Latin America. She organizes animal vigils in Mexico City and says: "At the vigils we see in their eyes a soul full of life, in daily life we see how the planet is devastated. We owe justice to animals and nature."
Stephanie Cabovianco
Latin America
Read Stephanie's bio
Stephanie was trained in Environmental Management and Sustainable Development. She coordinates global campaigns for Climate Save Movement. She co-founded Aclimatando and Climate Save Argentina and represented her country in COP21 and COP25. Her campaign work resulted in the Declaration of Climate and Ecological Emergency, and the National Climate Change Law in Argentina.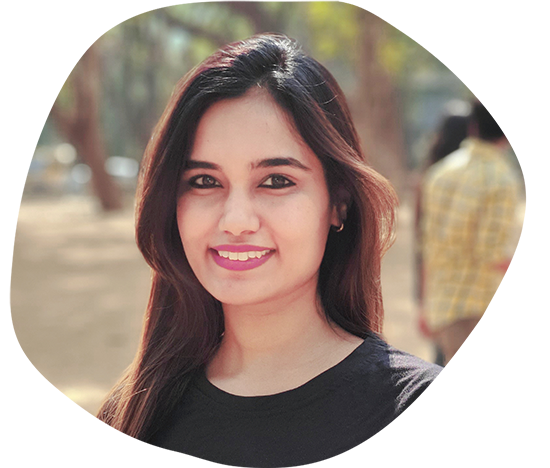 Read Aprajita' bio
Aprajita is a campaigner and organizer in Mumbai. She has a Masters degree in Social Work and Counseling and a bachelor's degree in science. In the first seven months of the Plant Based Treaty she lobbied and secured the endorsements of nine cities and one village in India.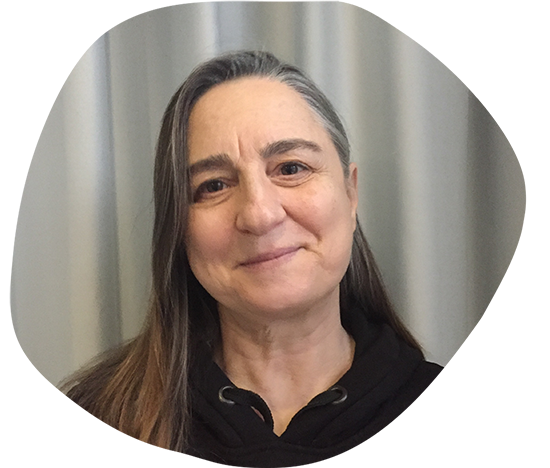 Read Nilgün's bio
Nilgün is an organizer for Ankara Animal, Climate and Health Save chapters as well as Regional Campaign Coordinator for the Middle East and Africa. She embraces non-violence, and prioritizes respect and love in her work. She promotes veganism and raises awareness about the climate crisis, through presentations at universities and schools, food give-aways on streets, as well as during book clubs, group meetings, panel discussions and documentary screenings. Through her vegan food workshops she teaches people how to make plant-based milks and yogurts and shares traditional Turkish vegan recipes as well as translated Sherry Colb's Mind If I Order the Cheeseburger into Turkish.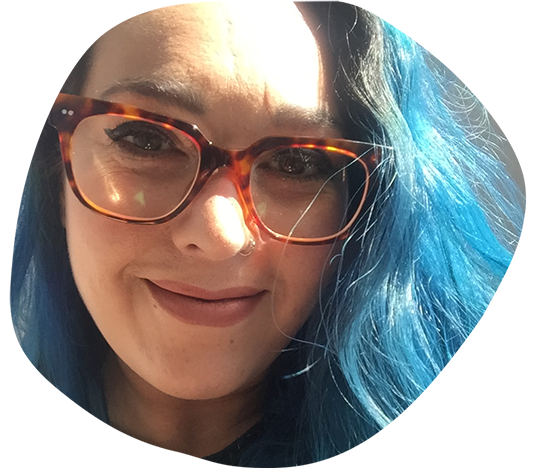 Read Ana's bio
Ana is a vegan activist who also volunteers for Animal Equality in Mexico. She participates and organizes vegan educational outreach on the streets, at schools, universities and popular festivals. She is an organizer for Guadalajara Animal Save, where she helps coordinate animal vigils, street actions, save squares, vegan food tastings and giveaways. Ana has a degree in performing arts from the University of Sonora with a specialty in dance movement therapy from the Mexican School of Art and Dance Therapy. She teaches ballet and dance at the Centro Escolar Mexico and in a dance academy.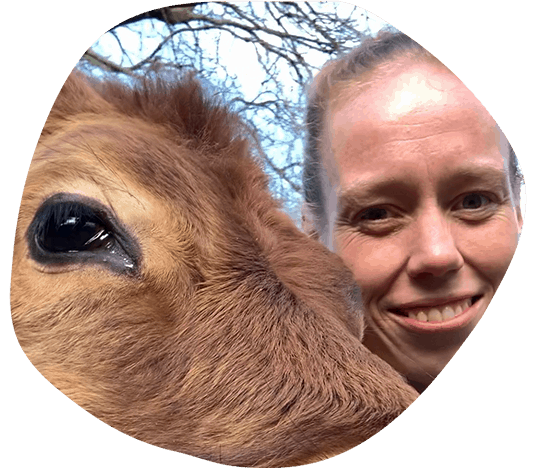 Lea Goodett-de Zwart
Netherlands
Read Lea's bio
Lea is a nurse specializing in palliative care in The Netherlands who dedicated her life to fight for animal liberation after attending her first animal vigil. She is the Regional Campaign Coordinator for Europe and coordinates vegan outreach. She believes strongly in intersectional and community based activism to make the world a better place for all beings.
Read Miguel's bio
Miguel collaborates as a liaison for Animal Save in Mexico, in addition to coordinating organizers for NARD in Latin America. He travels in his Van called "Holy", participating and organizing in different events to spread the Plant Based Treaty and visiting activist groups in different cities. He collaborates in actions with Million Dollar Vegan and has experience in awareness tours with Vegan Outreach and Animal Save. He is always thinking of better ways to invite people to take action in changing our consumption habits and praxis, based on their consequences / benefits for a more empathetic and less violent world.
Martín Vainstein
Argentina
Read Martín's bio
Martín Vainstein is a political scientist specialized in gender, environment and affections from the University of Buenos Aires and trained as an activist and campaigner in London. He is currently the National Coordinator of Climate Save Argentina, where he works to build ecosystems where life is worth living. He also likes to give workshops, read and tattoo.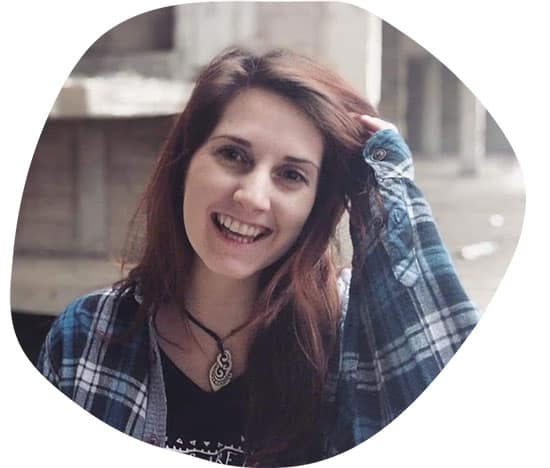 Read Lia's bio
Lia is a campaigner and activist based in the UK. She started campaigning for animal rights at the age of eight, giving presentations at school on topics such as fox hunting. In her teens she became vegan and joined SHAC as a full-time campaigner, giving her first speech at 17 years old outside an animal testing facility.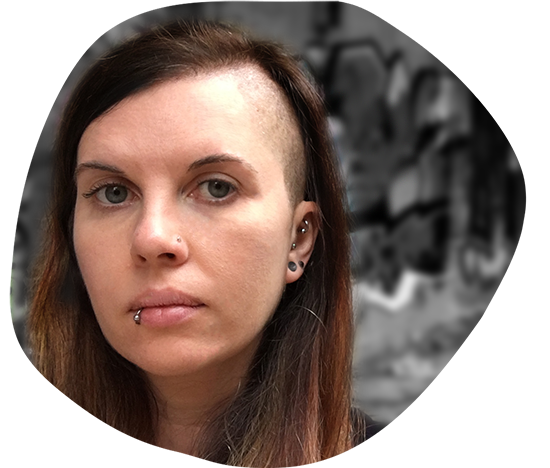 Read Nicola's bio
With over 20 years experience in pressure campaigning in the UK, Nicola is a director of communications. She studied Psychology and Computing at Bournemouth University where she learned how to apply our knowledge of human memory and information processing for application in communication, copy writing and media strategies, graphic design and user interface design. She coordinates the website and blog team, as well as working on the Plant Based Treaty newsletter, email actions, internal and external communications.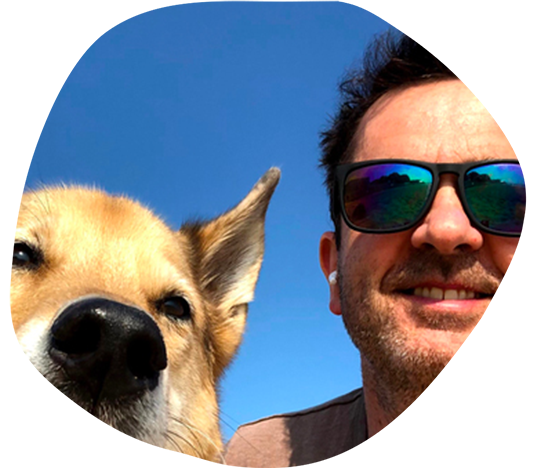 Read James' bio
James is a director of communications covering media relations, petitions, newsletters and celebrity activism. Previously James worked in the finance industry as a stockbroker and wrote market commentary.
Science and Communications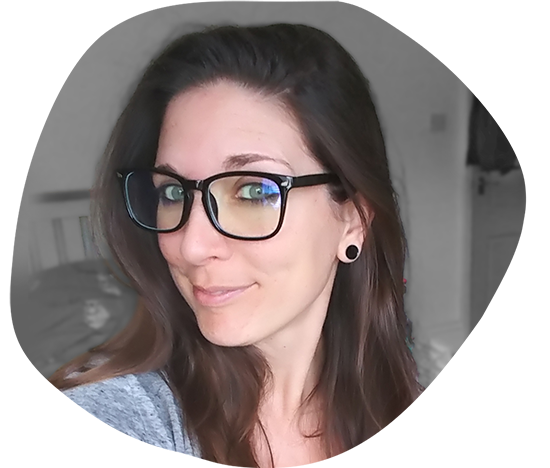 Natasha Maria
United Kingdom
Read Natasha's bio
Natasha is a part of the Plant Based Treaty and Climate Save Movement teams. She has an MSc in Sustainable Food & Natural Resources, with a strong interest in climate change, environmental issues, restoration ecology, landscape regeneration and agroecology.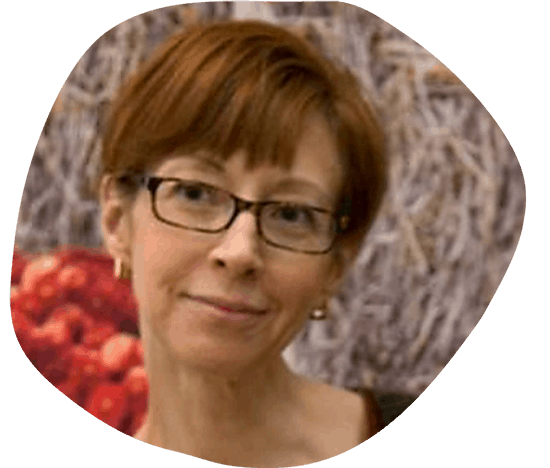 Read Adrienne's bio
Adrienne George is our marketing director and a regional liaison for North America. With a college diploma in Marketing and Promotions, as well as a degree in History from Brock University, Adrienne branched out and "fell " into a 20-year marketing career with companies such as as Warner Music Canada and Tim Hortons.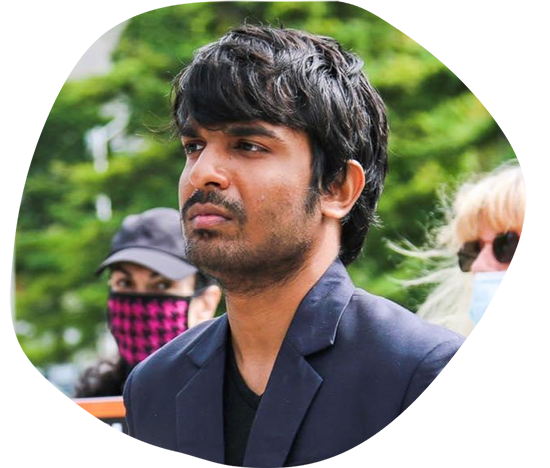 Read Varun's bio
Varun directs and coordinates a globally representative Animal Save Movement team to run our social media accounts and uses results-based strategies to create viral content. He trains global organizers and activists to empower them with the tools and knowledge to grow their impact and maximize their digital media accounts. Varun holds a degree in journalism from the University of Delhi, and post-graduate certificates in public relations. As a local organizer with Toronto Pig Save, Varun directed Regan Russell – A short film which won the Best Film Award in the Lifestyle Category at the 2020 International Vegan Film festival.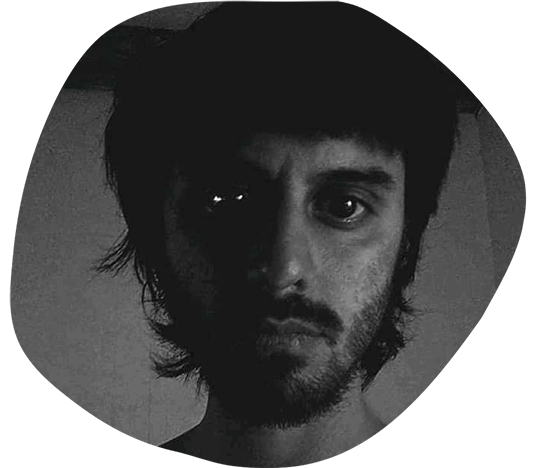 Read José's bio
Jose joined Animal Save Movement in 2019 to rebrand the movement. He subsequently developed the vibrant branding and eye-catch iconography for the Plant Based Treaty. Jose has taught design at the prestigious State University of Buenos Aires.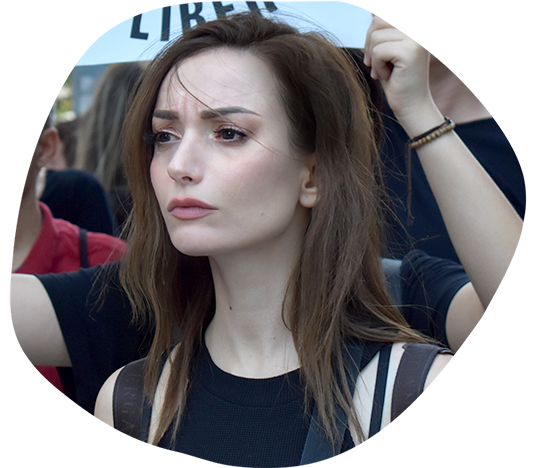 Read Zeynep's bio
Zeynep coordinates the global graphics team. She is a qualified graphic design teacher and has a degree from Gazi University. After spending seven years as a designer and art director in the advertising industry, she left her corporate job to use her skills and knowledge to expose the truth about animal agriculture by directing and creating thousands of powerful multilingual graphics.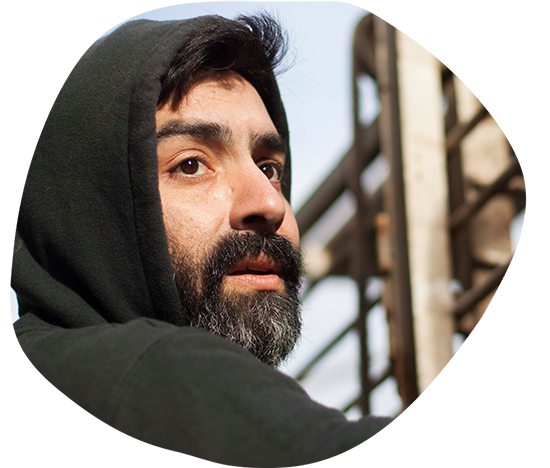 Read Fede's bio
Fede is a creative director and along with José Legato developed the rebrand of our organization from The Save Movement to Animal Save Movement in 2019. He has worked as a creative director in the advertising industry for over 20 years for clients including MTV and Universal Studios. Once he became vegan he stepped out of the corporate world to provide services for vegan brands.
Read Gerrah's bio
Gerrah is part of the graphics team for Plant Based Treaty and Animal Save Movement. She was born with a passionate desire to see an end to injustice, and became an activist in her teens. A year after joining the SHAC campaign, she found herself on the receiving end of significant state repression which led to her incarceration in a Young Offenders Institution. Wanting to get back involved in creating social change, she studied media production and taught herself graphic design, co-founding REBELCO, a design agency catering to organizations and changemakers, assisting them in communicating their messages to their intended audiences. Her desire to help create a better world has never faded and she continues to be involved in a range of social justice causes. To read more, visit www.shacjustice.com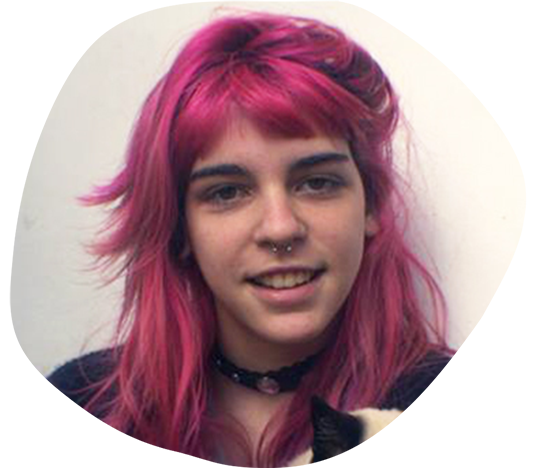 Read Marianna's bio
Mariana is a film maker and coordinator of the global video team and creates hard hitting, impactful content for our Youtube and social media channels. She studied Cinema at UNICEN University where she specialized in Color Correction, editing, and photography. She graduated with the thesis of a short documentary called "The invisible marks" about a slaughterhouse from her hometown Mar del Plata. After finishing her university degree with the highest grade of 10, she continued in her studies of Color Correction at the Punto Cine Institute and 3d animation in the Davinci Institute. She has been a vegan activist since 2014.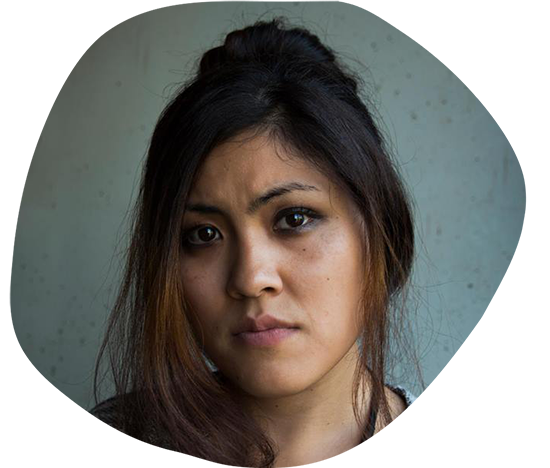 Read Hoshimi's bio
Hoshimi turned vegan in 2012 and since has been involved in various kinds of activism from volunteering at vegan food kitchens to creative projects involving music, art, and videos. She has composed music for symphony orchestras based on animal rights themes that were inspired by Leo Tolstoy, the Animal Save Movement vigils, and the documentary Dominion, and has also performed the world premiere of a piece about the truth of the dairy industry with her music ensemble. Hoshimi is a graduate of Saint Petersburg Conservatory and Sydney Conservatorium of Music.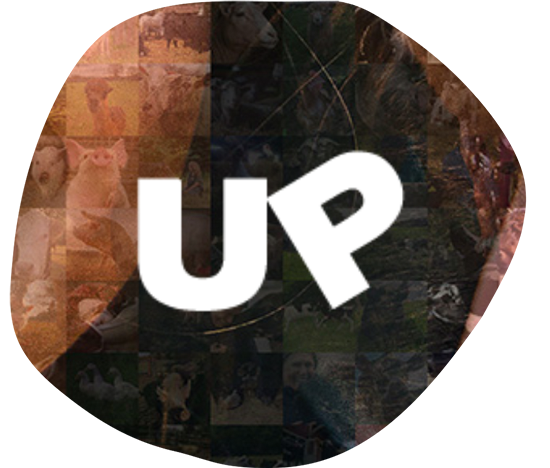 'To know if someone really wants to fight for justice, you have to see what they eat'
– SeNATOR JESUSA RODRÍGUEZ, PLANT BASED TREATY ENDORSER