FREE information booklets
This 53-page guide takes you through everything you'll need to know as a PBT Organizer. Including the basic principles of the Plant Based Treaty, how to start a PBT team, how to set up an Endorsement campaign, how to launch a City campaign, information on school and university campaigns, access to digital media, marking tips and more.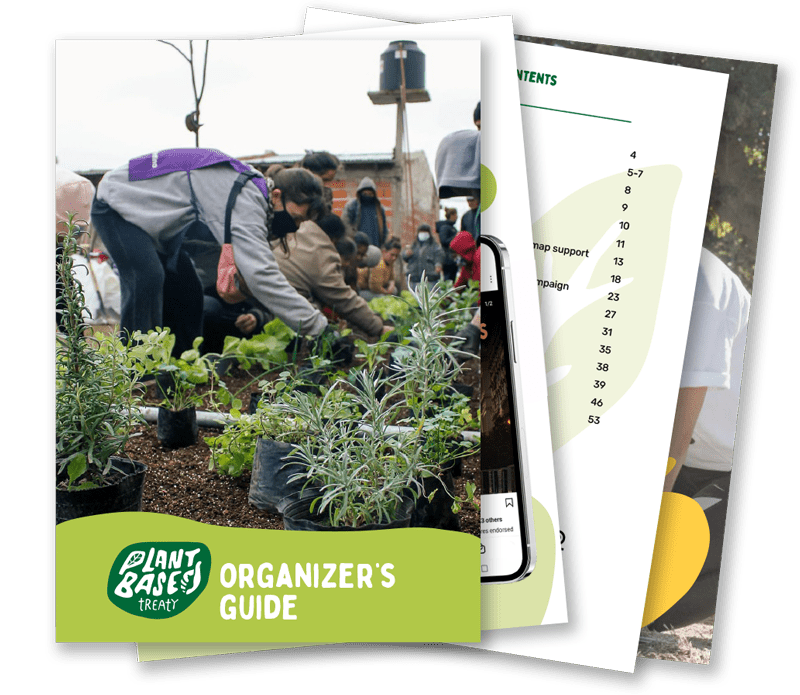 The 32-page Vegan Starter Kit provides everything you'll need to get going on a plant-based diet. From a handy food pyramid, weekly meal guide, sources of key nutrients, substitutes and many more resources, you'll be happily munching veg goodness in no time!
Languages: English, español, ગુજરાતી, हिन्दी
Guidebook for Plant Based Dogs and Cats
A comprehensive guide encompassing crucial nutritional insights, best practices, foods to avoid, trusted vegan brands, and DIY recipe instructions.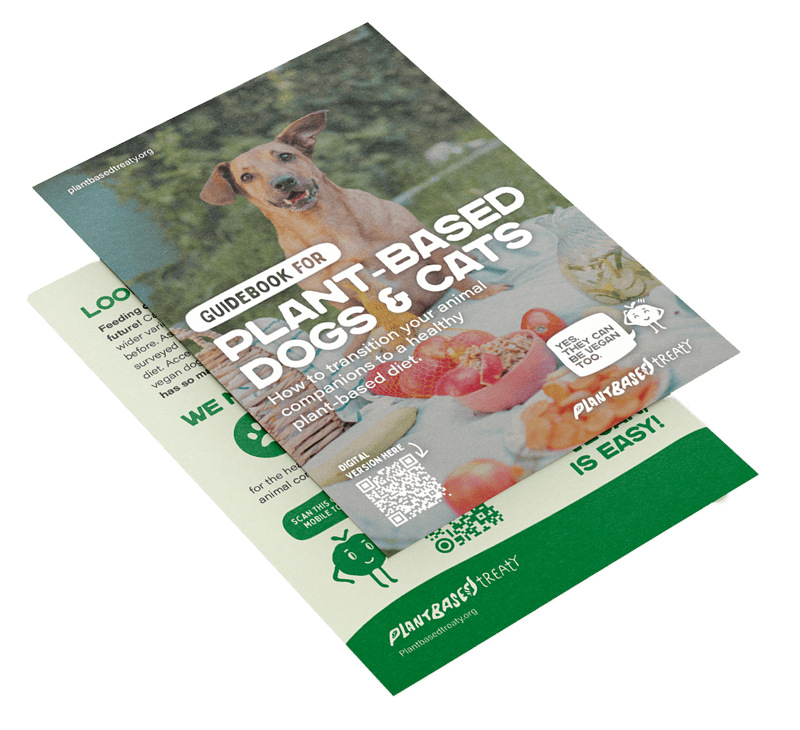 Your vegan guidebook for Glasgow. Find restaurants, cafes, shops and vegan-friendly places to eat, shop and enjoy.