PLANT BASED TREATY PLAYBOOKS 
Early Childhood Education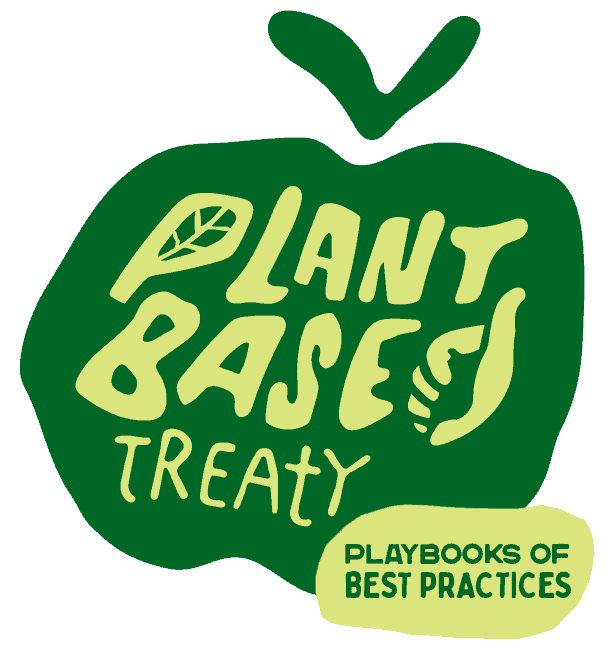 This Playbook champions the integration of plant-based menus into Early Childhood Education (ECE) centers globally. With mounting awareness about the environmental, health, and economic advantages, pioneering ECE centers such as Guelph's Child Care and Learning Centre in Canada and Australia's Sustainable Play preschool have blazed the trail. Such dietary shifts align with the updated Canada Food Guide and are supported by organizations like the American Dietetic Association. The Playbook also provides a wealth of resources, from webinars and peer-reviewed scientific articles to menu examples and sustainability reports. Emphasizing child-focused nutrition, environmental conservation, and cultural inclusivity, it presents a compelling case for ECE centers to adopt best practices in plant-based food policy.
Design and offer nutrient-dense, plant-based menus that fulfill children's dietary requirements.

Adopt Greener by Default standards as school policy.

Introduce meat free days or weeks and involve children in menu planning.

Engage with paediatric dietitians and nutritionists for expert guidance.

Introduce hands-on activities like gardening to foster a connection between children and their food.
Utilize key resources, including illustrative menus and handy substitution guides.
Educate children and parents about the environmental and health perks of plant-based diets.
Tackle community reservations by presenting data-supported benefits and real success stories.
Accentuate the enduring benefits this transition offers to children and our planet.
Who this guide is for:
Parents, caregivers, educators, advocates, and ECE centers worldwide will find this guide indispensable. It caters to those keen on understanding and introducing plant-based menus into Early Childhood Education.
Receive these guides straight to your inbox
We would love to hear from you if you are implementing best practises in plant-based food policy that we haven't listed – we may be able to add them to our Playbook. We'd also love to receive good example case studies – please email us at [email protected] to contribute.