PLANT BASED TREATY PLAYBOOKS 
Universities and Colleges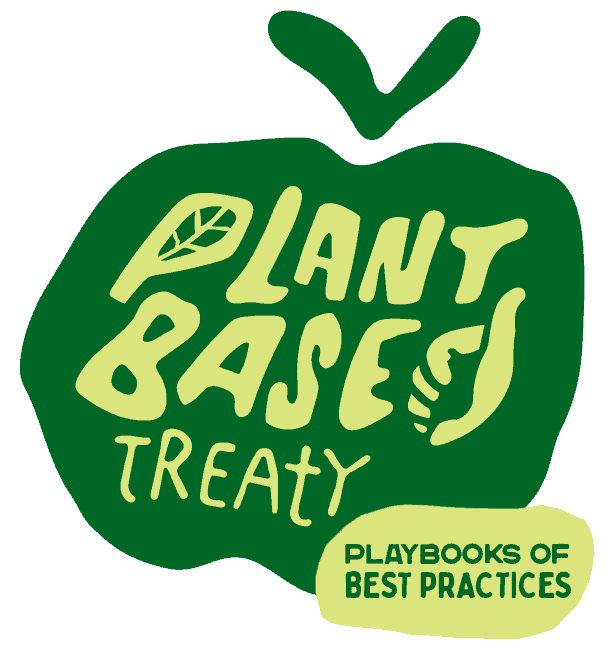 This Playbook addresses the significant role of colleges and universities in driving food system change. With millions of students, faculty, and staff, these institutions are pivotal in influencing societal practices, and can be harnessed to push towards a sustainable and ethical plant-based food system. This Playbook emphasizes the financial, environmental, and health benefits of plant-based diets and outlines practical steps for transitioning. 
Transition to plant-based menus, citing examples like St. Petersburg Polytechnic University and The University of British Columbia. 

Showcase the link between plant-based diets and reduced risk of mortality from cardiovascular disease and other health benefits. 

Emphasize the significant reduction in food emissions and contribution to climate change goals achievable with plant-based diets. 

Highlight the cost-effectiveness of plant-based foods, using examples from the Humane Society International Plant-Based Substitutions Guide. 

Use educational materials like the Plant-Based Eat Well Guide and other resources linked within the Playbook. 

Implement strategies like placing plant-based options at the top of menus and adopting 'Greener by Default' standards. 

Train culinary staff using resources like Balanced.org's guide. 

Set clear goals for transitioning to plant-based dining, track progress, and adjust strategies as needed
Who this guide is for:
Administrators, chefs, and staff in colleges and universities across the globe. It can also be beneficial for students, faculty, and sustainability advocates within these institutes.
Receive these guides straight to your inbox
We would love to hear from you if you are implementing best practises in plant-based food policy that we haven't listed – we may be able to add them to our Playbook. We'd also love to receive good example case studies – please email us at [email protected] to contribute.