5 Environmental Movies You Don't Want To Miss
Filmmakers around the world are shining a light on important environmental issues to create positive change. The movies below take on the environmental crisis our world is currently facing and tell the crucial stories more people need to hear.
Even if you are already a vegan or climate activist, it's important to watch these films as they are packed with information you can use in conversations with people that are not aware of how serious these issues are. Consider hosting a movie streaming night and invite friends or family over to watch with you. Entice them with a healthy plant-based feast and serve up a delicious meal your viewers won't be able to resist. Watching these films is a positive first step towards saving the Earth and the creatures living here.
1. Eating 

Our Way To Extinction
Narrated by Academy Award winner Kate Winslet, Eating Our Way To Extinction is a powerful and educational documentary starring globally renowned scientists and inspiring individuals.
This film takes viewers on an emotional journey around the world in a moving cinematic experience telling the story of our beautiful planet. The opening scene is a peaceful rainforest packed with life and then switches to the destruction of the trees as they crash to the forest floor with a chainsaw. This is followed by scenes of wild animals living their lives in peace and freedom in their natural habitat, which later becomes a stark contrast to the animals locked up in cages on factory farms. These distinctions are seen throughout the film so viewers experience what is possible versus what is currently happening. The filmmakers spent four years traveling the world documenting how our current food systems are contributing to the ecological collapse of the planet but explain we have it within our control to turn it around.
The story is told through moving testimonials and shocking accounts from Indigenous people directly affected by the changing landscape. The role that animal agriculture plays in the destruction of our Earth is clearly explained and it's emphasized that eating meat is a direct cause of global warming and also causes pandemics. Eating Our Way To Extinction proves why eating fish or chickens instead of cows to save the Earth is a myth, but switching to a plant-based diet is what will save it. It's packed with information and you cannot watch it without realizing how our everyday choices affect the bigger picture. This includes not only the foods we eat, but what governments and industry leaders are doing, or in many cases, not doing.
Appearances by inspirational life coach Tony Robbins, entrepreneur Sir Richard Branson, and physician Dr. Michael Greger provides insight and messages of hope.
Where to watch: Stream it on Amazon, iTunes, Apple TV and others. 
Release Date: 2021
Writer: Otto Brockway
Directors: Ludo Brockway and Otto Brockway
The Oscar nominated hit film for best picture, Don't Look Up, has been trending on Netflix worldwide since its release. It is the second biggest film in Netflix's history and stars superpowers Meryl Streep, Jennifer Lawrence and Leonardo DiCaprio. The story involves two astronomers that discover a comet barrelling towards Earth and must warn the world. They go on a media tour to tell humankind to take action immediately to avoid catastrophe. But the people of the world are distracted and don't care, including the government.
Does this sound familiar? This brilliant satirical comedy seems to be referring directly to the climate crisis we face today.  In fact, it's been described by climate scientists as the most accurate film about society's non-response to what is currently happening.  People around the world are in denial about animal agriculture destroying our planet and the government is not doing enough to save the environment and animals living here. There is even a scene in the film where the White House makes fun of the "99.7 percent chance the asteroid will destroy the earth." But since it's not a 100 percent chance it's suggested to just call it a "70 percent chance." The astronauts in the film are extremely panicked and desperate for people to pay attention and take action, which parallels the experiences of real-life climate scientists, advocates, and anyone speaking up for the climate right now.
The Plant Based Treaty is rolling out a huge Don't Look Up vegan parody billboard campaign across Argentina to promote plant-based diets and the need to take action against the massive meat comet heading to Earth so people wake up and realize the impact animal agriculture has on our planet.
Where to watch: Stream it on Netflix.
Release Date: 2021
Writers: Adam McKay and David Sirota
Director: Adam Mckay
Another Netflix success story, Seaspiracy, is a powerful documentary that uncovers alarming global corruption and tells the story of how we must save the world's oceans. Seaspiracy is about the commercial fishing industry and explains that if you want to address climate change the first thing you do is protect the oceans.
The film explains that fishing is the greatest threat to marine wildlife and has wiped out 90 percent of the world's large fish. It raises important questions – where are the big environmental groups and what are they doing to stop our oceans and marine life from being destroyed? Seaspiracy explains that fishing kills 30,000 sharks every hour, and 300,000 dolphins, whales and porpoises are killed annually by fishing operations. The film also coins the term "blood shrimp" which refers to seafood obtained via slave labour and human rights abuses and raises the question about whether sustainable fishing is truly possible. Richard O'Barry, founder of Dolphin Project, has worked on both sides of the captive dolphin issue and fought for their rights for the past 51 years, and is interviewed in the film. One of the executive producers of Seaspiracy, Dale Vince, is a UN Climate Change Ambassador and attended the COP26 conference where he spoke about climate change, the energy crisis, reducing emissions and his passion for sustainability. Vince has endorsed the Plant Based Treaty.
Release Date: 2021
Director: Ali Tabrizi
4. Cowspiracy: The Sustainability Secret
Cowspiracy: The Sustainability Secret is a feature length environmental documentary that sets out to prove the truth about animal agriculture and reveal it's the leading cause of deforestation, pollution and water consumption. Not to mention factory farming is responsible for the greenhouse gasses that are a driving force of our climate crisis today. Cameras follow filmmaker Kip Anderson on a surprising journey as he exposes the meat industry for what it really is. He also confronts the world's leading environmental organizations and concludes many of them refuse to speak to him about animal agriculture and he's warned to stop asking questions. Cowspiracy provides many solid facts and arguments that you can share with others to prove the dangers of factory farming on our planet. The filmmakers make a strong case to end animal agriculture and how destructive it is on the environment. Told at times with humor, we learn that taking shorter showers, as some environmental agencies encourage, is not the big picture solution, ending factory farming is.
Release Date: 2014
Writers: Kip Anderson & Keegan Kuhn
Directors: Kip Anderson & Keegan Kuhn
5. Breaking Boundaries: The Science of our Planet
Breaking Boundaries: The Science of Our Planet is educational, moving, and extremely important to watch. It's streaming on Netflix, and it offers hope while explaining just how crucial our climate crisis is. It is narrated by David Attenborough and follows the scientific journey of world-renowned scientist Professor Johan Rockstrom.
The film proves that humans have pushed our world beyond the boundaries that have kept us safe and alive for over 10,000 years. The Earth can only take so much, and they explain how humans have trashed our planet in all sorts of horrible ways including chemical pollution, ozone depletion, ocean acidification and land and water use. Topics covered include the melting of the polar ice caps, the burning of the Australian rainforest, coral reefs being destroyed, and the deforestation of the Amazon rainforest. The film is packed with information about the Earth's biodiversity collapse, but the hopeful part comes when we learn the crisis can still be averted by reducing our carbon emissions to zero and stabilizing the Earth's temperature. Towards the end of the documentary, it's explained that making healthy plant-based food choices in our diet will significantly contribute to saving the planet in addition to phasing out fossil fuels and shifting the way we currently live our lives.
Release Date: 2021
Director: Jonathon Clay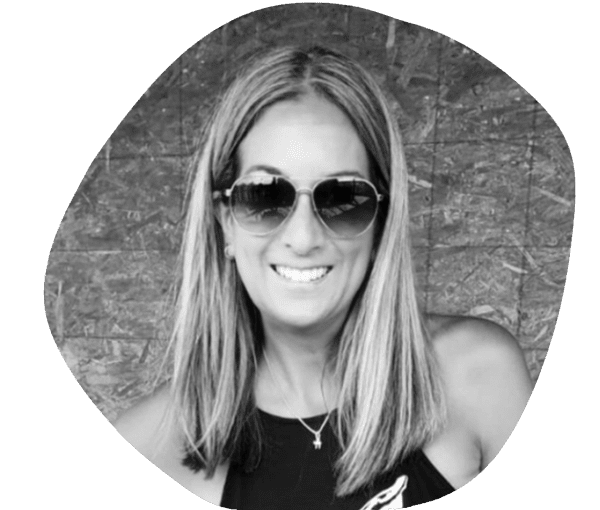 Miriam Porter is an award-winning writer who writes about veganism, social justice issues, and eco-travel. Miriam currently lives in Toronto with her son Noah and many rescued furry friends. She is a passionate animal rights activist and speaks up for those whose voices cannot be heard.