7 Things you can do this Earth Day!
Earth Day is an annual event held every April 22nd to demonstrate support and awareness of our planet and the need for urgent action to protect the environment from climate change.

Since the first Earth Day was held in 1970, which focused mainly on the United States, the day has grown in significance and is now recognised by over 1 billion people in more than 193 countries.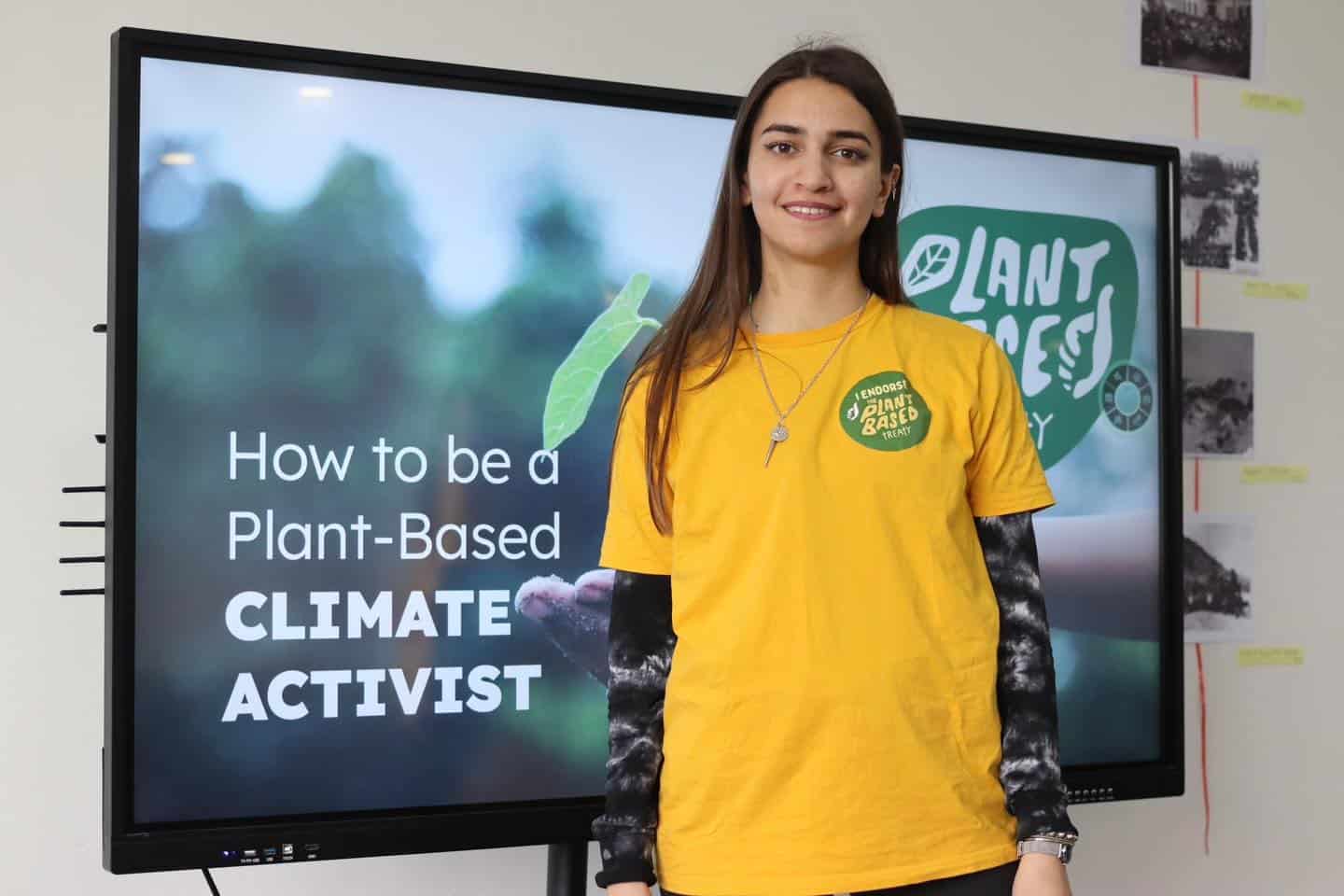 Plant based Treaty shares the views of Earth Day's founders that our world needs transformational change. The latest IPCC report could not have been more clear. As US President Joe Biden and United Nations Secretary General António Guterres have said, we are at code red for humanity. However, we cannot solve the climate crisis without addressing both emissions from fossil fuels and food production, which account for a third of all global greenhouse gas emissions.
1. Sign the Plant Based Treaty
The Plant Based Treaty was born out of a frustration that plant-based solutions to the climate crisis are being ignored at the global and local levels. As a companion to the UNFCCC/Paris Agreement, a global Plant Based Treaty will put food systems at the heart of combating the climate crisis. The treaty aims to halt the widespread degradation of critical ecosystems caused by animal agriculture, to promote a shift to more healthy, sustainable plant-based diets, and to actively reverse the damage done to planetary functions, ecosystem services, and biodiversity.
The Plant Based Treaty has three core principles, known as the 3Rs: Relinquish, Redirect and Restore. Relinquish focuses on preventing the climate crisis from worsening by halting the expansion of animal agriculture through no new deforestation, animal farms, slaughterhouses, and fishing vessels. Redirect promotes and incentivizes a shift to plant-based food using policy tools such as subsidies, taxes, public information campaigns, and regulations. Finally, Restore seeks to reforest and rewild the Earth and restore carbon sinks to absorb excess carbon from the atmosphere. Actions include reforestation of forests, peatlands and mangroves, rewilding, returning lands to Indigenous Peoples, and creating organic community gardens and orchards.
2. Ask your city to endorse the Plant Based Treaty
Individual support is only part of the solution. We need cities on board to help put pressure on national governments to negotiate a Plant Based Treaty and so we are inviting city representatives across the globe to endorse the Plant Based Treaty. This will create bottom-up pressure for governments and world leaders to negotiate a global agreement to halt the impact of animal agriculture on the planet. 
On our website, you will find our City Action page. Here you can send email action letters to your city council members and members of Parliament in your community. The action letters are pre-prepared; all you have to do is fill in your name and details and press send! We have email action letters for the USA, Canada, Netherlands, UK, and some other European countries. The city of Edinburgh in the UK, which has now endorsed the treaty, first learned about the campaign from an email action letter, demonstrating the awesome power of this type of action! You can email us at [email protected] if your city is not already included and we can work with you to get the required information uploaded to our website.
3. Watch and share our Reducing the Environmental Impact from Food: A Webinar with Researcher Joseph Poore
During this webinar, researcher and environmental scientist Joseph Poore, shared findings and answered questions about his research on how to best reduce the negative environmental impact of global food production. His talk is centered around the findings in the article 'Reducing food's environmental impacts through producers and consumers' published in the scientific journal Science in 2018. The main conclusion was that even the lowest-impact animal products typically exceed those of vegetable substitutes, confirming that the largest reduction of negative environmental impact comes from changing our diets towards plant-based food. Joseph explains this complex issue in a down to earth and easy to understand way so please check it out and share widely.
4. Join our weekly PBT introductory meetings.
Did you know you can start a Plant Based Treaty team in your community? We hold weekly starter calls for new organizers or simply for anyone who wants to learn more about the Plant Based Treaty and how they can get involved. Check out our organizer guide and fill out the application form on our website. You will also find great resources on our website such as a workshop on how to develop a social, agricultural project in your community.

5. Read and share our blog on New York City
Under the leadership of Mayor Eric Adams, New York City has become a world leader in implementing plant-based solutions to address the climate crisis and improve people's health. It is introducing climate-friendly, plant-based food and initiatives in schools, hospitals, jails, and community events throughout the city. On April 17 2023, the mayor announced the city's plans to reduce food-related emissions by 33% by 2030.
In our blog, you can learn about all the incredible initiatives taken under Mayor Adams. It also gives an insight into the personal story of Adams and the journey that inspired him in taking much-needed measures to reduce food-related emissions and transform peoples' health in New York City and beyond.
6. Sign and share our city petitions
Did you know that we have 15 city petitions calling on cities to endorse the Plant Based Treaty? City petitions are a great way to pressure cities to take climate action seriously. They also help to create bottom-up pressure and a sense of community.
You can email us at [email protected] if you would like to start a Plant Based Treaty petition for your city.
7. Plant Based Treaty Playbooks
Feeling inspired to get out there and make a difference? We have a wealth of resources on our website as well as dedicated playbooks to help you with approaching and garnering support from a host of different targets. Care homes, businesses, schools, hospitals, cities and prisons are just some of the playbooks available. So dive in and check them out. And don't forget that Plant Based Treaty is a global team and community who are here to help you every step of the way.
The Earth needs us to act now before it's too late! Earth Day is the perfect opportunity to get started and take action, so what are you waiting for?
HAPPY EARTH DAY!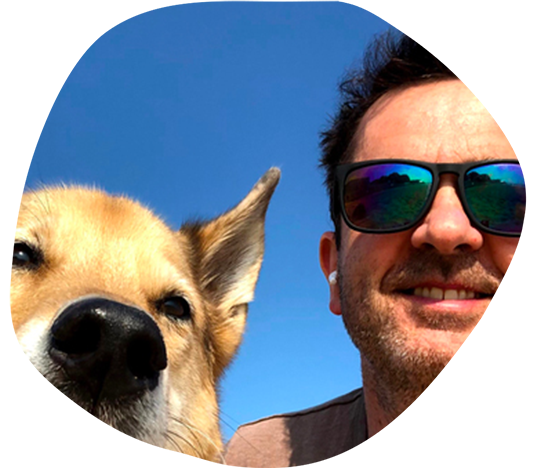 James O'Toole is a director of communications covering media relations, petitions, newsletters and celebrity activism. Previously James worked in the finance industry as a stockbroker and wrote market commentary.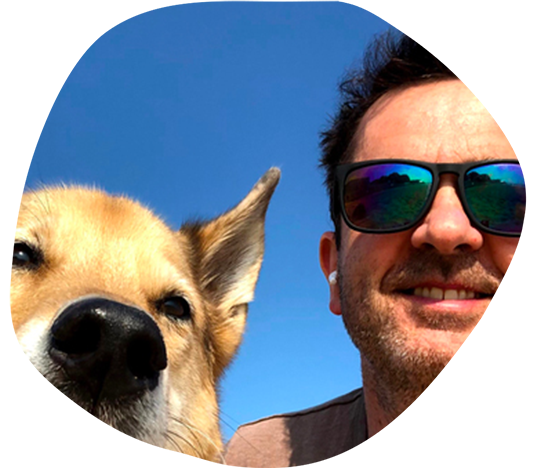 James O'Toole is a director of communications covering media relations, petitions, newsletters and celebrity activism. Previously James worked in the finance industry as a stockbroker and wrote market commentary.