Plant Based Treaty speaks to HappyCow founder Eric Brent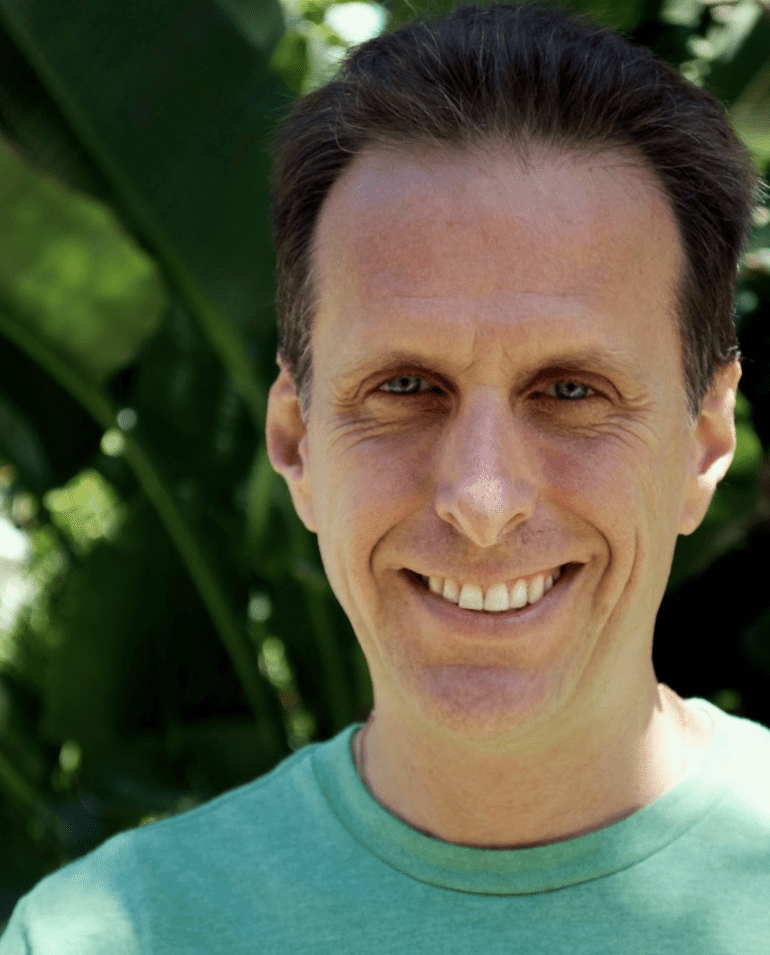 HappyCow founder Eric Brent
HappyCow was founded in 1999 by Eric Brent as a public service to assist travelers and people everywhere find plant-based / vegan options and healthy food. Eric is a world traveler who has visited more than 50 countries so had first-hand experience of how difficult it can be to find vegan food! He taught himself html, paid for web hosting and Happy Cow was born. 
HappyCow's purpose is to make healthy food easy to find and more accessible.
More than simply a restaurant and health food store guide, HappyCow is an ever-evolving online hub that serves millions worldwide each month. It has become the go-to resource for vegans and has evolved into much more than a restaurant guide, with vegan recipes, travel destination guides, health articles and trending plant-based news. 
We are delighted to announce that we had the opportunity to interview HappyCow's founder and director Eric Brent. We hope you find the interview as fascinating as we did!
James: Could you talk about your journey towards veganism?
Eric: I actually grew up eating the worst food imaginable, hated vegetables, and basically lived on fast food and frozen dinners. I went to college in Santa Cruz at UCSC and some friends invited me out for a vegan burger one day. It didn't sound appealing at the time but I went, and on the first bite had a realization of where my food came from and could never eat meat again. It took about a year till I stopped all animal products after traveling through China, and meeting up with spiritual teachers in Taiwan. That was 30 years ago, and along the journey I found there was no reason not to be vegan, whether it's animal rights, ethics, the environment, spirituality, or health.
James: We'd love to hear a bit about your background and why you started HappyCow?
Eric: After graduating from college I traveled 15 years non-stop. As a vegan back then it was super difficult to find places to eat. When the internet started I looked for anyone else doing something like this but eventually realized I should just take it on myself because nobody else was doing it. While I did have a year of computer science in college and was fairly computer savvy, I graduated in psychology. I procrastinated for about a year but eventually taught myself HTML and started building the site all the wrong way while living in India. Later on, a friend helped me make it more dynamic and improved the code base. Through the years it's been completely rewritten many times, and today we're still working hard to make our app and website the best it can be.
James: How can users get the most out of HappyCow and the HappyCow app? Could you share with us some of the exciting features and how it can help people in their everyday lives?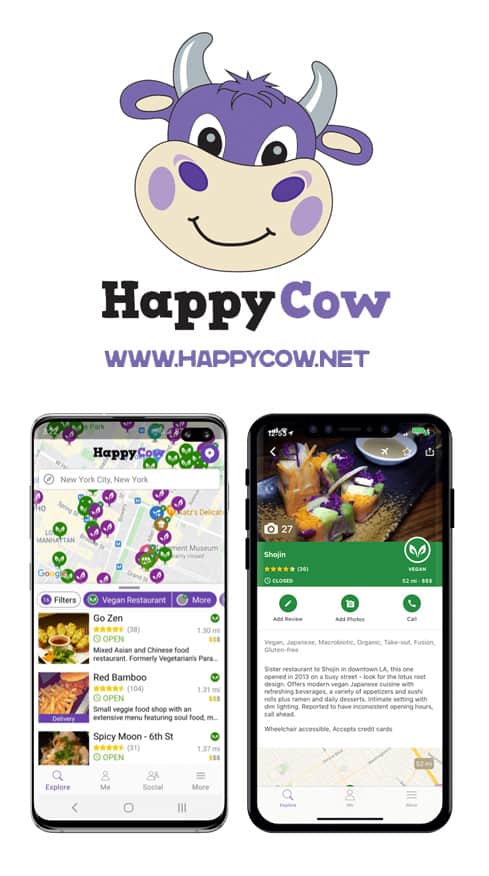 Eric: If you're looking to find vegan food, we've built HappyCow to make that effortless, whether it's using our search filters to find what you're craving, or saving places to your 'Favorites' to create your own personalized food map! Whether you're in survival mode abroad or just looking for the hottest new options near you, HappyCow has your back. We recommend using the app where possible for the best experience. 
Then for more fun stuff, we've introduced your own Feed to check out awesome vegan food shared by people you follow, plus more social features that easily connect you with other Cowmunity members (even people you share interests with)!
If you're a business, owning and controlling your business on HappyCow is the best thing you could do: you can broadcast special offers and new menus to our 2 million strong Cowmunity and even interact with your customers!
HappyCow's unique value lies in trust and contribution – the backbone of our community. One Cowmunity member searching for plant-based food benefits from the trusted reviews and photos left by another. Members of the community make others' lives easier by sharing their own experiences, and we work to make that entire process run smoothly, optimally, and in a fun way.
James: There seems to be so many more vegan restaurants opening up all over the world now. Where do you see the plant-based dining scene going?
Eric: The last few years have been amazing for vegan options. Most mainstream chains now have options, and it's easier than ever to eat plant-based. All of these options do make it harder for pure vegan restaurants to exist though because it raises the bar and makes them work harder on their business models. Personally I choose to support them over the 'veg-option' places (what we call them on HappyCow), because they really need every customer. Hopefully, fast food chains will have more general consumers supporting their vegan options (it's already popular enough in the general population)! There's still a ways to go, especially if you're stuck in an airport or outside of big cities, but plant-based options have tremendous momentum and really are taking over. It's exciting times!
James: Vegan options have increased tremendously over recent years. Which regions in particular have you seen the most growth?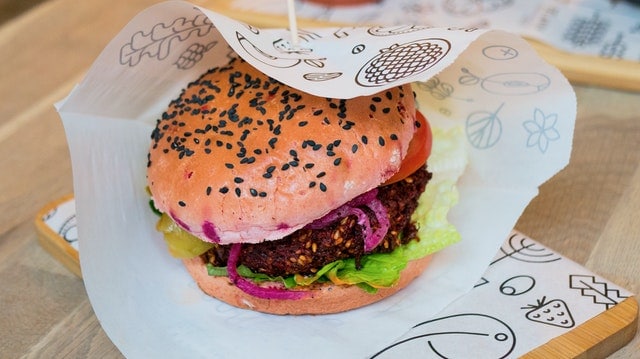 Eric: We actually have a great article on our website of the top 10 vegan cities. London has taken off to be one of the top vegan places in the world. But many major cities across Europe, the US, Canada, and Australia continue to grow exponentially in terms of their plant-based options and awareness around veganism.
James: What do you think is driving change? Is it environmental awareness, health reasons, ethical concerns or a 

combination

?
Eric: The source of all the growth varies from country to country. Having many quality plant-based alternatives to meat, dairy, and eggs has made this all possible (like this), since it's now easier than ever to switch out those animal based items. Documentaries like this, and advocacy groups have also played a huge role.
James: Did you ever imagine the success of HappyCow, and ultimately what do you hope to achieve?
Eric: It's incredible to see how things have grown and where we're at now. I've always worked on HappyCow day by day, just organically improving where possible, without many long-term goals, but recently we have a lot of inspired team members and new resources involved so things will be growing faster than ever in the months to come. It'll become not just a place to find vegan options, but the community for conscious individuals and businesses and a platform where they can connect with one another.
James: What is your favourite plant-based dish and restaurant?
Eric: I love trying new restaurants, and especially places that are innovative and present dishes beautifully, but at the same time recently I've been focused on more healthy options. It's really impossible to choose just one place, but my favorite cuisine type is Thai food. In Los Angeles my top pick for Thai would probably be Satdha in Santa Monica.
James: HappyCow goes beyond restaurant listings, what types of business can people search for on the website and app?
Eric: In addition to restaurants we've always listed health food stores and vegan shops, but we now also list many other types of businesses like catering, bakeries, coffee shops, market food stall vendors, and even vegan professionals / doctors.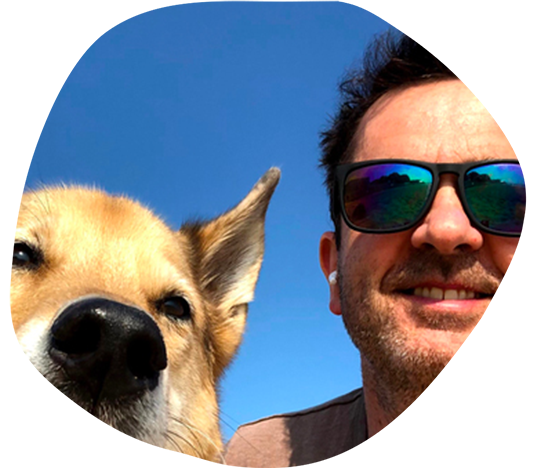 James O'Toole is a director of communications covering media relations, petitions, newsletters and celebrity activism. Previously James worked in the finance industry as a stockbroker and wrote market commentary.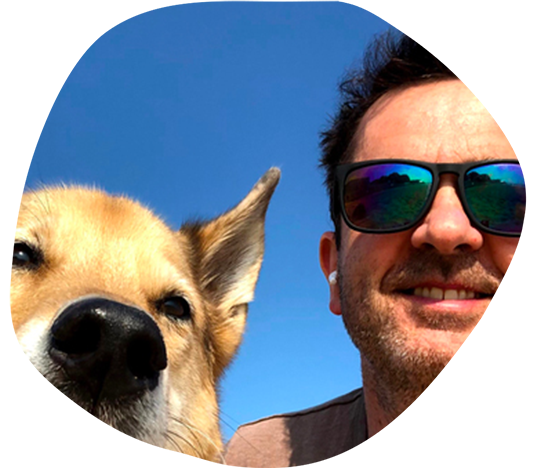 James O'Toole is a director of communications covering media relations, petitions, newsletters and celebrity activism. Previously James worked in the finance industry as a stockbroker and wrote market commentary.