The Plant Based Treaty gains power with each endorser
Now is not the time to be silent. Our earth and the creatures living here need us to advocate for a shift towards a sustainable plant-based diet. The Plant Based Treaty is constantly advocating for the climate, ocean, and biodiversity crisis to be addressed and end the damaging impact of animal agriculture. We will make a difference when we work together to stop climate change. Join the latest outspoken activists, including celebrities, scientists, doctors, athletes, politicians, cities, organizations, Nobel Laureates, and countless individuals from all walks of life that have already endorsed the Plant Based Treaty.
Alicia Silverstone is a long time passionate vegan activist who speaks up for the rights of animals at every opportunity. She is also a health advocate, entrepreneur, New York Times best-selling author and of course, award winning actor. Silverstone has partnered with People For The Ethical Treatment of Animals on huge animal rights campaigns, such as raising awareness about the wool industry and is now an endorser of the Plant Based Treaty. As a vegan for over two decades, she is raising her son Bear vegan and often shares the healthy recipes they make together. Her book, The Kind Diet, was the final push I needed to switch from vegetarian to vegan over a decade ago and raise my own vegan son, and I am forever grateful she shared her knowledge with the world.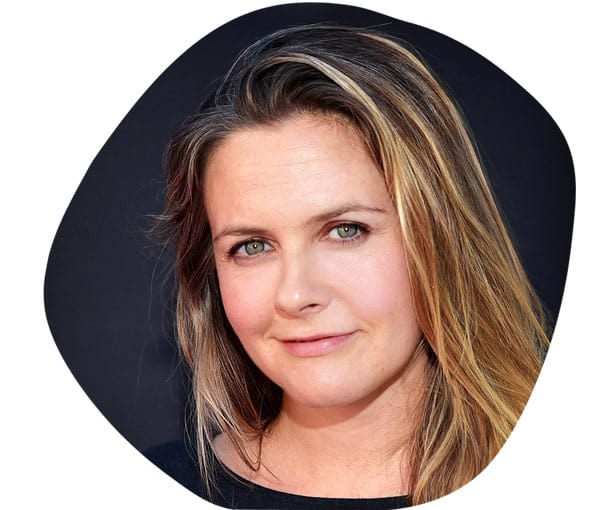 "Like most people, I wasn't always a vegan, but I've always loved animals. If you ever have a chance to meet a cow, pig, turkey, or goat, you will see that they are just as cute and funny as your dogs and cats and that they, too, want to live and feel love. They don't like pain. Now when I see a steak, it makes me feel sad and sick because right away, I see my dog or the amazing cows I met at a sanctuary." Alicia Silverstone for PETA
2. Scientists' Warning Foundation
The Plant Based Treaty is backed by multiple scientists including the Executive Director of Scientists' Warning Foundation, Dr. Alison Green. This non-profit organization includes an impressive activist network of researchers and scientists that work to unite everyone when it comes to scientific issues and evidence-based solutions. 
 "I support the Plant Based Treaty because switching to a plant-based diet is one of the most effective things we can do to improve both our own health and that of the planet." – Dr. Alison Green
 Their scientific advisory board consists of renowned scientists William J. Ripple, Distinguished Professor of Ecology at Oregon State University and author of over 100 peer reviewed studies; and Dr. Emily Grossman, an expert in molecular biology and genetics and co-founder of Scientists for Extinction Rebellion.
 "Scientists' Warning Foundation endorses Plant Based Treaty because it seamlessly integrates with the scientific approaches taken in the legacy Scientists' Warnings to Humanity. Twenty-five years ago, the Union of Concerned Scientists penned the 1992 "World Scientists' Warning to Humanity" (see supplemental file S1). These concerned professionals called on humankind to curtail environmental destruction and cautioned that "a great change in our stewardship of the Earth and the life on it is required, if vast human misery is to be avoided." In their manifesto, they showed that humans were on a collision course with the natural world. They expressed concern about current, impending, or potential damage on planet Earth involving ozone depletion, freshwater availability, marine life depletion, ocean dead zones, forest loss, biodiversity destruction, climate change, and overconsumption. Plant Based Treaty systematically addresses each of these areas in their approach to reducing both GHG emissions and animal agriculture. The world needs a Plant Based Treaty for a scientifically valid approach to a sustainable and biologically diverse future." – Scientists' Warning Foundation
George Monbiot is a popular columnist for The Guardian, environmental campaigner, author of many best-selling books, Ted Talk speaker, and creator of several viral videos including one with Greta Thunberg called Natural Climate Solutions which has been watched over 60 million times.  He describes his job as "telling people what they don't want to hear."
His latest book, Regenesis: Feeding the World Without Devouring the Planet, tackles issues relating to the global food systems and that we are at an urgent breaking point.
 "The way we feed ourselves is destroying the planet, and a collection of crises have brought the global food supply to its breaking point."
 Monbiot writes about reducing our carbon footprint, solving world hunger and halting the sixth extinction. 
 "I'm backing the Plant Based Treaty, which urges leaders to recognise animal agriculture as a leading cause of climate change and promotes a shift towards sustainable vegan meals. We must all do our part to protect the planet – and cutting out meat, eggs, and dairy is one of the easiest and most effective ways to help. Animal agriculture is responsible for sky-high carbon emissions as well as the suffering of billions of animals each year." – George Monbiot
The Plant Based Treaty benefits human health because eating a plant-based diet is a powerful way to achieve optimal health. It also lowers the risk for many diseases while helping prevent others and provides all the minerals and nutrients we need to remain healthy.  
 Dr. Shireen Kassam is the founder and director of Plant-Based Health Professionals UK. The organization provides "education and advocacy on whole food plant-based nutrition for the prevention of treatment of chronic disease." The physicians practice conventional medicine in addition to promoting health through whole food plant-based nutrition.
"The UK is slowly coming to the realisation that a shift away from animal agriculture is indeed necessary, it is not happening quickly enough. It's therefore down to us as healthcare professionals to lead the way. This is why we are proud to be endorsing the Plant Based Treaty." Dr. Shireen Kassam
 Dr. Kassam is also a member of the Research Advisory Committee for the Vegan Society.
5. Chapters of Extinction Rebellion
Extinction Rebellion is an international movement "that uses non-violent direct action to persuade governments to act on the Climate and Ecological Emergency." Members take bold action while advocating for crucial change to happen. The group empowers others to speak up and make a difference in the world by leaving their comfort zones and not being silent. Chapters in Belgium, Canada, Italy, South Africa UK, USA have all joined calls for a global Plant Based Treaty.
"We endorse the Plant Based treaty because we are convinced that all efforts need to be made to reduce CO2 emissions. A complete change in agriculture is one of the main transitions to adopt. Stop increasing animal farming, reduce meat consumption and aim at no meat at all; stop weighing on land and water, repair ecosystems: we need to put pressure on governments in order for them to enable that transition." – Extinction Rebellion Auderghem
PawPAC, a California statewide volunteer committee, has been working passionately on behalf of animals and the environment for over 40 years. Their mission is to elect candidates that will pass humane laws. They base their support on how lawmakers will aim to protect animals on farms, in the wild, in labs, used for entertainment, and as companions to humans.
 "We endorse the Plant Based Treaty to save the Earth's lands and oceans from irrecoverable damage. It will take a concerted global effort to reverse the damage already done, but we have hope. We just have this one planet." Rene Rowland, Committee Chair at PawPAC
Rowland has been monumental in the Los Angeles Plant Based Treaty Resolution being introduced and lobbying councilmembers. On September 6, 2022, the Resolution was presented by Los Angeles City Councilmembers Paul Koretz and Marqueece Harris-Dawson, to request that Los Angeles formally endorse as a city, and include in its federal legislative program "SUPPORT for the United States to enter into a Plant Based Treaty and make a plant-based approach to food and food purchasing a centerpiece of its greenhouse gas emissions policy." The Resolution was unanimously passed by the council on October 18, 2022.
Councilmember Paul Koretz signs the Plant Based Treaty
Please endorse the Plant Based Treaty HERE and join over 60,000 others worldwide working to promote a shift towards a sustainable plant-based diet. Together we can stop the extensive degradation of critical ecosystems caused by animal agriculture.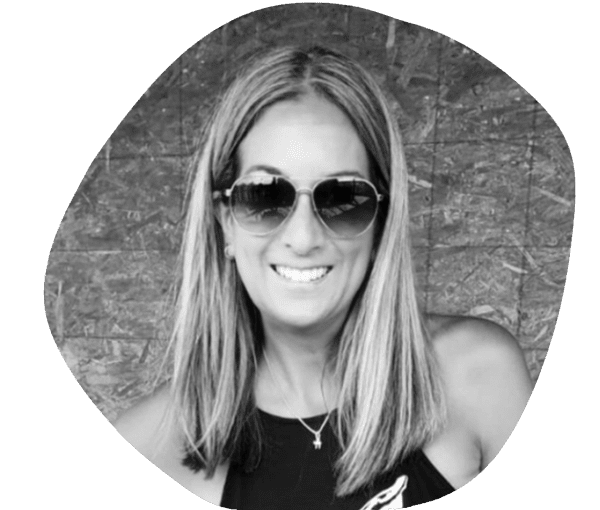 Miriam Porter is an award-winning writer who writes about veganism, social justice issues, and eco-travel. Miriam currently lives in Toronto with her son Noah and many rescued furry friends. She is a passionate animal rights activist and speaks up for those whose voices cannot be heard.