Mayor Eric Adams Brings Vegan Fridays to New York City
Vegan Fridays have arrived for New York City students thanks to Mayor Eric Adams. The largest school system in the United States is setting an example for others with this groundbreaking initiative. Last month over 1,7000 public schools with more than 1 million students in attendance gained access to healthier lunch options. Having more plant-based choices in New York schools will hopefully inspire other North American schools to follow in these healthy footsteps. After all, school is a place to learn and teaching kids about health and nutrition is crucial because it promotes good habits they keep with them throughout their lives.
Newly elected Mayor Adams follows and promotes a plant-based diet because he knows first-hand how important eating healthy is. Adams wrote the book Healthy At Last: A Plant-Based Approach to Preventing and Reversing Diabetes and Other Chronic Illnesses, after he reversed his type two diabetes in only three months on a whole-food plant-based diet. He credits his new diet to having a clear mind, high energy, and completely clearing up his vision issues related to diabetes. Adams shares his personal story in the book in addition to explaining how others can follow a plant-based diet and provides readers with healthy and fun recipes.
Perhaps it was these recipes that inspired some of the new vegan meals in New York schools. Delicious Friday lunch options now include chickpea salads, black bean and plantain rice bowls, and cauliflower tacos. The new vegan meals were tested and approved by a small group of students before being introduced and will replace items like fried mozzarella sticks and burgers.
As is required by Federal law, cow milk will still be available at lunch, but no meat or dairy will be on Friday's menu. Vegan Fridays is an upgrade to Meatless Fridays that began in April 2021 after the huge success of Meatless Mondays that launched back in 2019 at all public schools in New York City and now expands throughout five boroughs. Vegan Fridays will help ensure kids get their recommended servings of daily fruits and veggies while encouraging them to try new foods they may never have eaten before. It will also give them a head start to a healthy lifestyle.
According to the City of New York's website, obesity is epidemic among their citizens and data shows it can happen early in life.
"Nearly half of all elementary school children and Head Start children do not have a healthy weight. In New York City, one in five kindergarten students and one in four Head Start children, have obesity." – City of New York
Studies have shown the link between eating a whole-foods plant-based diet and a lowered risk for certain cancers, heart disease, type 2 diabetes, obesity, and other health conditions. Medical professionals such as Dr. Neal D. Barnard, President of the Physicians Committee for Responsible Medicine (PCRM) and Plant Based Treaty supporter, believe that eating habits are set in childhood.
"Choosing a plant-based diet can give your child—and your whole family—the opportunity to learn to enjoy a variety of nutritious foods. Children who are raised on healthful vegan diets have a reduced risk for heart disease, cancer, obesity, diabetes, and other conditions. Adolescents raised on a plant-based diet often find they have an easy time maintaining a healthy weight. They also have fewer problems with acne, allergies, and gastrointestinal problems than their peers who eat animal products." – Physicians Committee for Responsible Medicine
Not only is Mayor Adams helping to bring healthier food to students, but across the entire city to people of all ages. His office is partnering with New York City Health + Hospitals (H+H) to expand access to lifestyle medicine services including an emphasis on a plant-based diet.  
"Modeled off the popular and successful Plant-Based Lifestyle Medicine Program at NYC Health + Hospitals/Bellevue, the new expansion will provide patients living with chronic disease the tools to make healthy lifestyle changes, included providing them access to plant-based diet resources." – Office of the Mayor, City of New York
Mayor Adams, a lifelong New Yorker, is pushing forward the vegan message and implementing both individual and system changes. He believes in educating New Yorkers about preventative care and wellness and is proudly the first vegan Mayor of New York City. Adams served in the New York City Police Department for over 20 years and advanced to become a police captain. Born in South Jamaica and raised by a single mom, he is passionate about many issues including public safety, and is the founder of 100 Blacks in Law Enforcement Who Care. 
Adam's has acknowledged that Vegan Fridays are not only better for student's health but will put a focus on what is destroying the environment – the food on our plates.
"Today, New York City is again leading the way with the most comprehensive expansion of lifestyle medicine programming in the nation," said Mayor Adams. "This is personal to me — a plant-based lifestyle helped save my life, and I'm thrilled that New Yorkers in every zip code will have access to this critical programming. Together, we will stop feeding the health care crisis and ensure all New Yorkers can access the healthy lifestyle they deserve." – Office of the Mayor, City of New York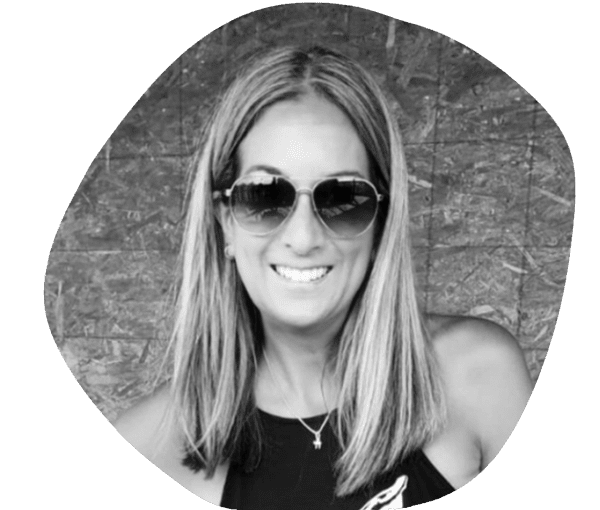 Miriam Porter is an award-winning writer who writes about veganism, social justice issues, and eco-travel. Miriam currently lives in Toronto with her son Noah and many rescued furry friends. She is a passionate animal rights activist and speaks up for those whose voices cannot be heard.